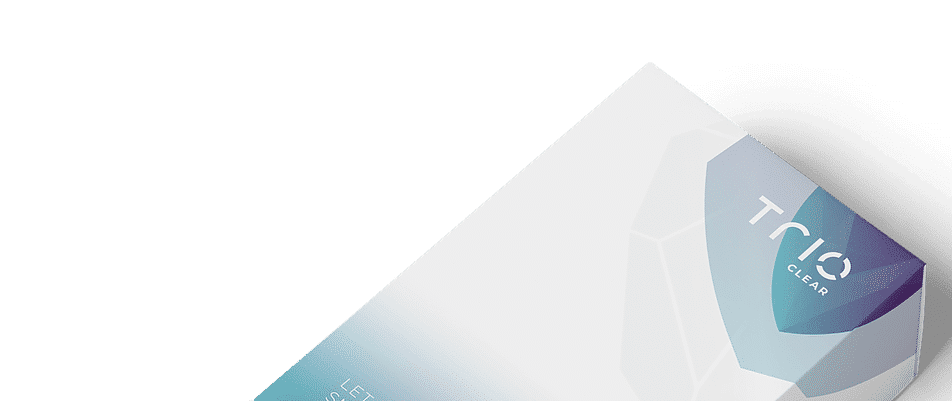 TO STRAIGHTER


TEETH
A new kind of alignment.
TrioClear™ aligners offer fewer attachments, less chair time and more predictable results for your patients. Nearly invisible and safer than regular aligners, the three-step process gradually improves your patients' tooth alignment and smile – without causing pain or discomfort.
A THREE-STEP SOLUTION

SOFT
0.5mm
Aligner Thickness

MEDIUM
0.6mm
Aligner Thickness

HARD
0.7mm
Aligner Thickness
Changing alignment trays more frequently allows the teeth to move more at every step – and it promotes better oral hygiene and fewer stains. At each step of the treatment, patients wear three different aligners with different thicknesses – gradually improving their teeth alignment.